Happy Birthday to us!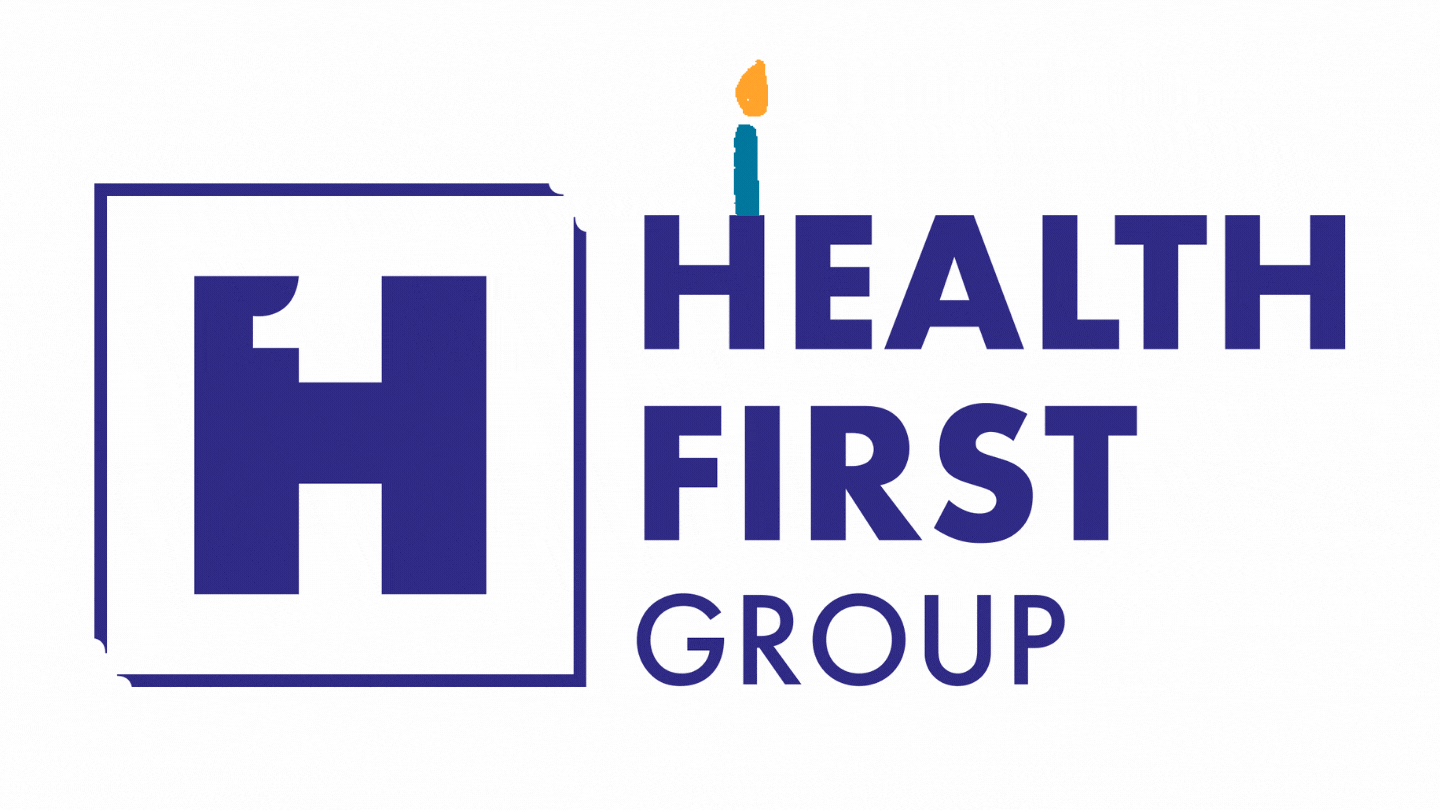 Friday the 1st of October marked the one year anniversary since our company began its rebrand to Health First Group and boy what a year it has been. Since moving from Total Physio Group, we've seen the addition of 4 clinics to the company, rode the waves of Covid lockdowns, and survived an earthquake (in our Shepparton clinic) !!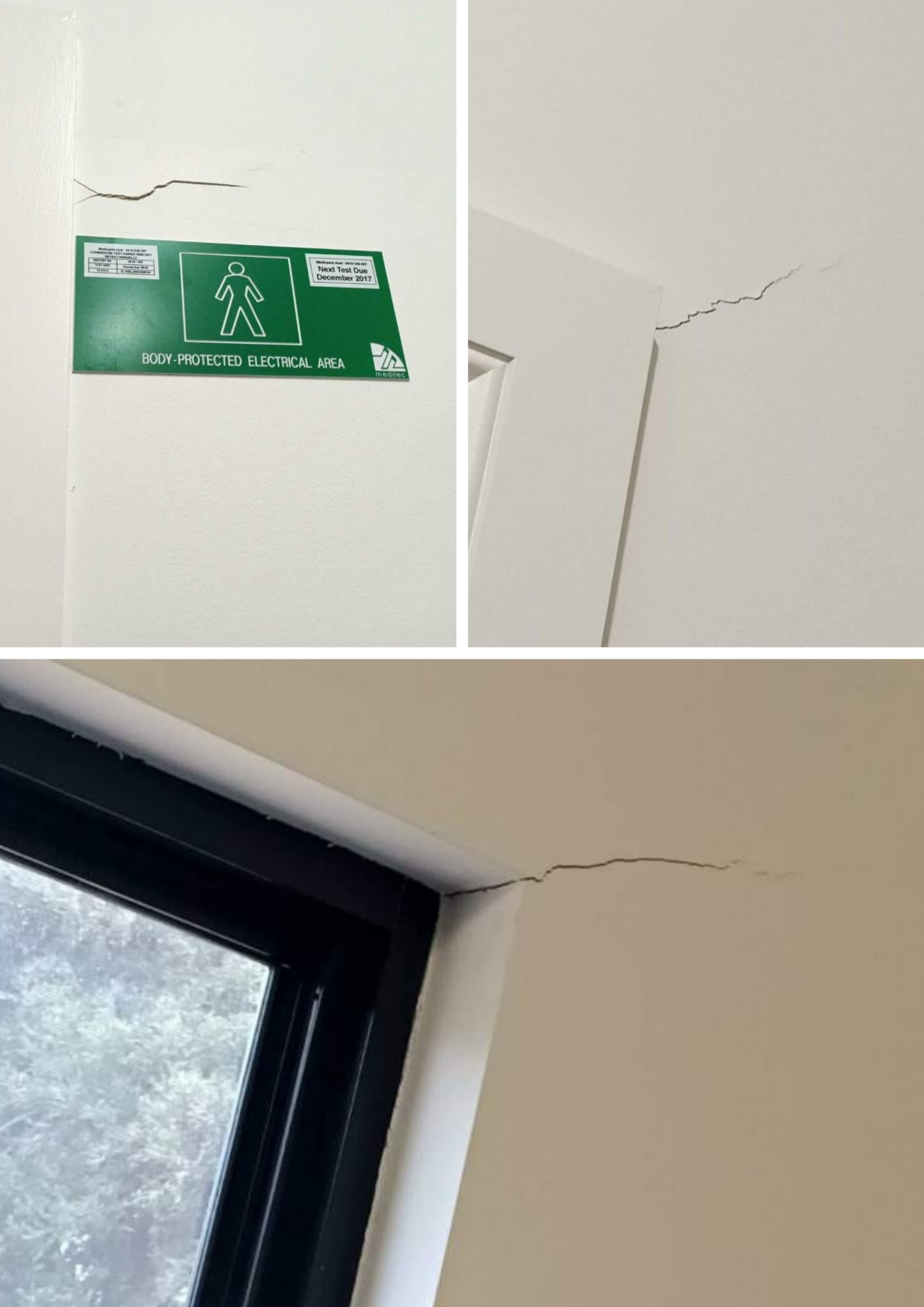 But what this anniversary really made us reflect on was not only the successes of our rebrand and the milestones we achieved afterwards but also some of the lessons we learned from the hurdles we encountered along the way. 
I think we can speak for most companies that have gone through a rebrand by saying that it is no walk in the park. There is a long list of tasks that you need to take into consideration and specific timelines you should stick to try to keep everything running as smoothly as possible.
Now, this post is by no means a step by step guide on what you need to consider when rebranding (you can find one here). We can thoroughly recommend you to do your research, and also brainstorm every aspect of your business that will need changing. There is no one size fits all approach when it comes to this. 
What this post will help you understand though is the process that we as a company went through, along with the challenges we encountered along the way.
We'll run you through a few things like:
Why we decided to rebrand

What areas of our company we had to rebrand

How we communicated it with all our stakeholders 

Reflecting on the past year
So without further ado, let's dive in!
The reasons we decided to rebrand.
Before we rebranded, our organisation operated under the name of Total Physio Group (let's call it TPG for short). TPG was the parent company for a range of physiotherapy practices around Australia, all of which operated under their own name (details on these later).
Each clinic had its own separate branding and with this came their own websites, email domains, uniforms, brochures, posters, social media accounts.
In the early days, this didn't pose too much of a problem. It was manageable.
But as we grew as a company and acquired more clinics, we began to realise how much simpler it would be if it were all just the same. Same names, same website, same marketing material.
Also, we realised that even though we were developing a national footprint in the allied health realm, all of our clinics were very separate and almost unrecognisable from each other.
It seemed like a no-brainer rebranding under one name (use ticks):
A more streamlined process when acquiring and opening new clinics

One recognisable brand with a national presence

Ability to repurpose assets across our clinics (brochures, branding etc.)

One website to benefit from SEO

We also wanted to expand our service offerings beyond physiotherapy, and into other Allied Health services. We are proud to be able to offer a range of health services, including:
What we soon realised though…
Was that all of our clinics had been an identity in their communities for a long time. Each clinic had been a mainstay in their region and had developed a local touch that people loved. 
We thought that by rebranding, we might lose that feeling.
One thing we have learned over the years is that people want a therapist that they can trust and feel comfortable with. 
Now by no means were our therapists going anywhere, but we wanted to make sure that our clients didn't get that impression.
This made us realise how important it was to communicate early, and frequently with our audience about what our plan was. 
We also decided it was quite important to distinguish the name of each clinic by the location they resided in. Although each clinic was branded as 'Health First Group', we decided that things like our socials, emails and online directories could be branded per location, such as 'Health First Bundaberg' or "Health First Kalgoorlie"
See our table below for the before and after names of all our clinics:
What areas of our company we had to rebrand
Because we weren't necessarily changing our name from one brand over to another, and instead were changing 14 different brands into one, there was a seemingly large list of things to change.
This is why we'll give you a slightly simplified account of elements of the business that changed.
First and foremost was the logos.
Here are some before shots:
Total Physio Group –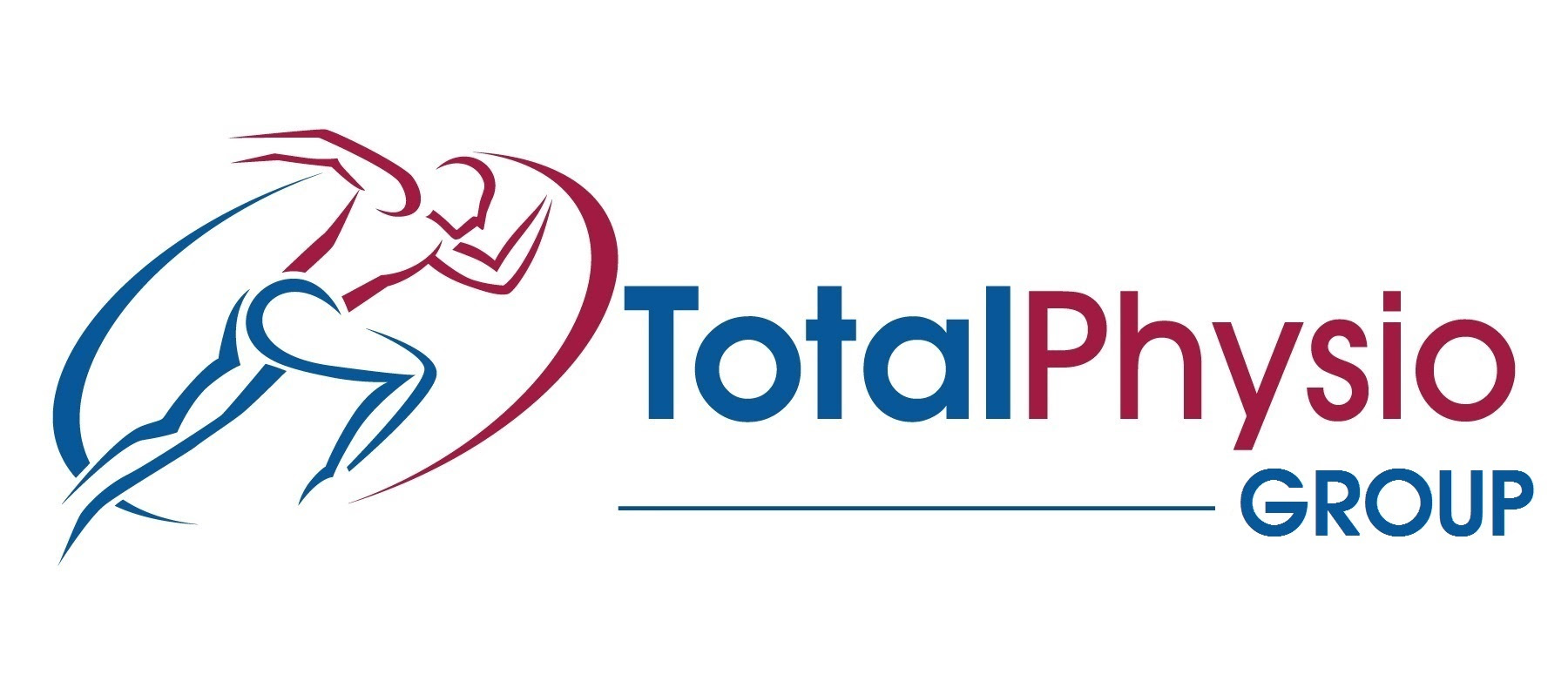 Kalgoorlie Physio –

Core Physiotherapy & Sports Injury Clinic –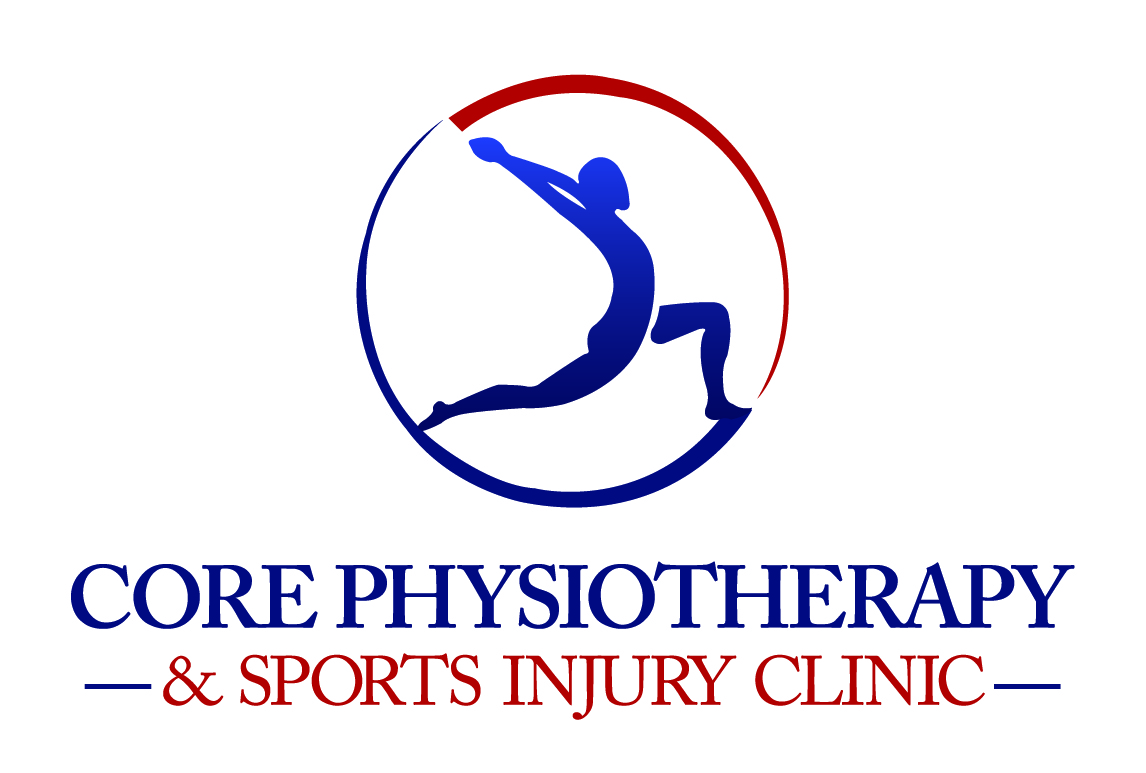 Total Physio Albany –

Physiofit Goulburn –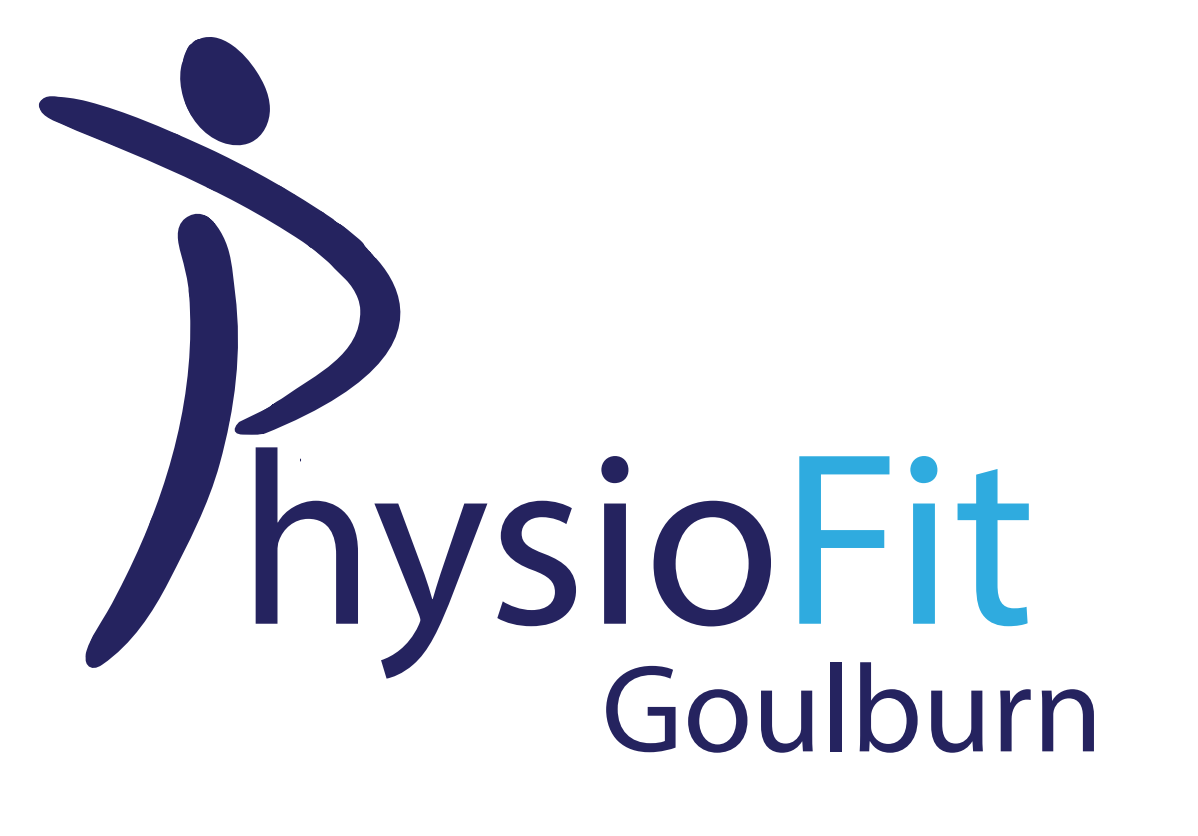 Physiotherapy Sports Clinic Kincumber and Erina –
And after:

There was the rebranded signage
Health First Rockhampton
Before: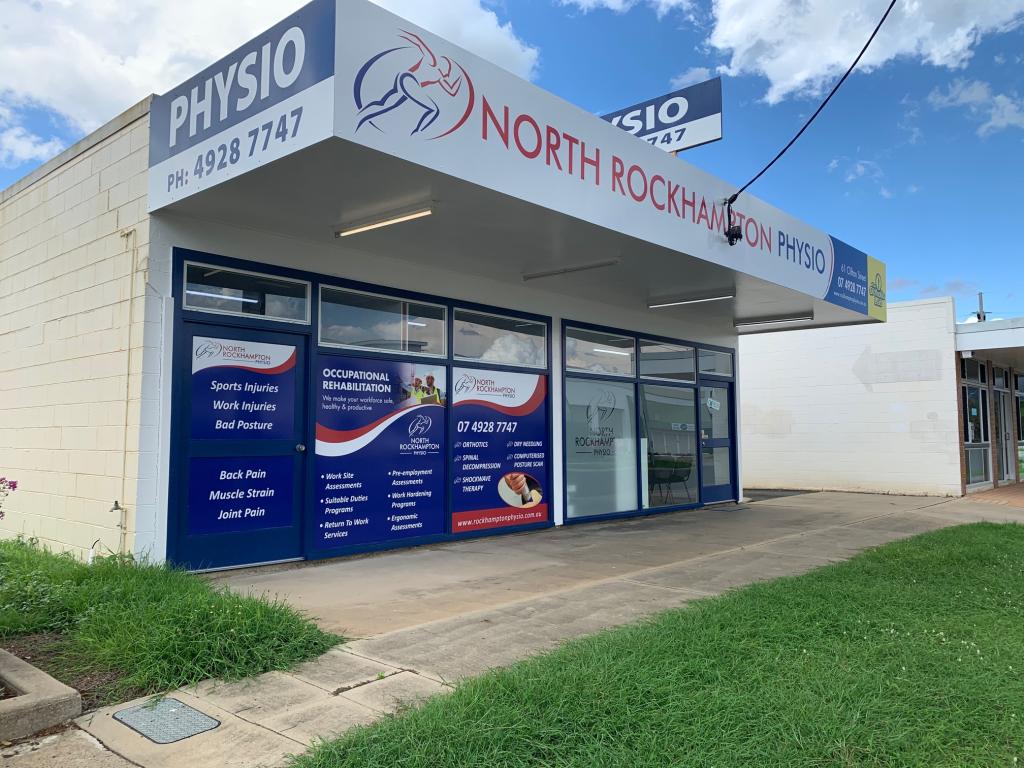 After: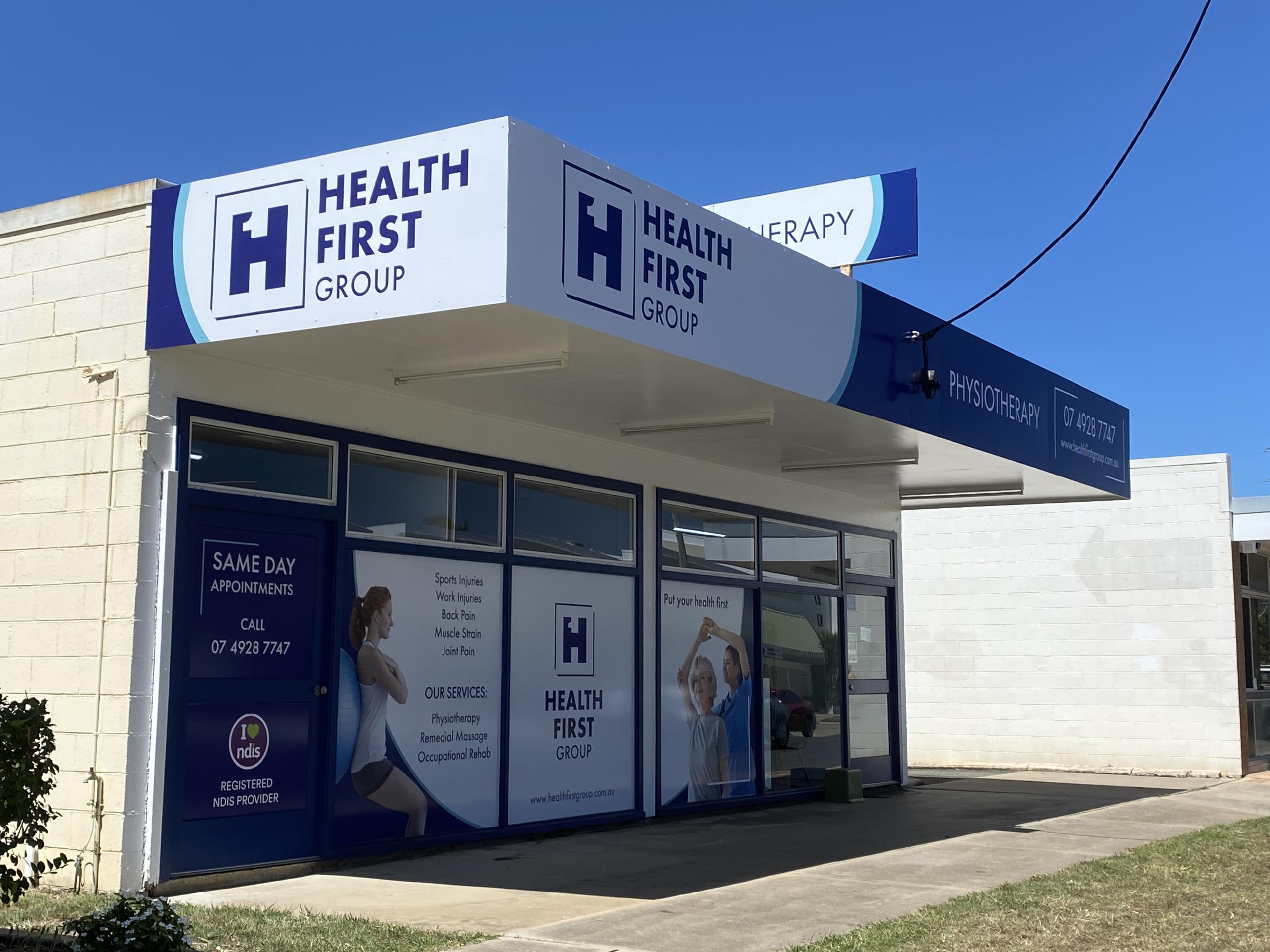 Health First Mount Isa
Before: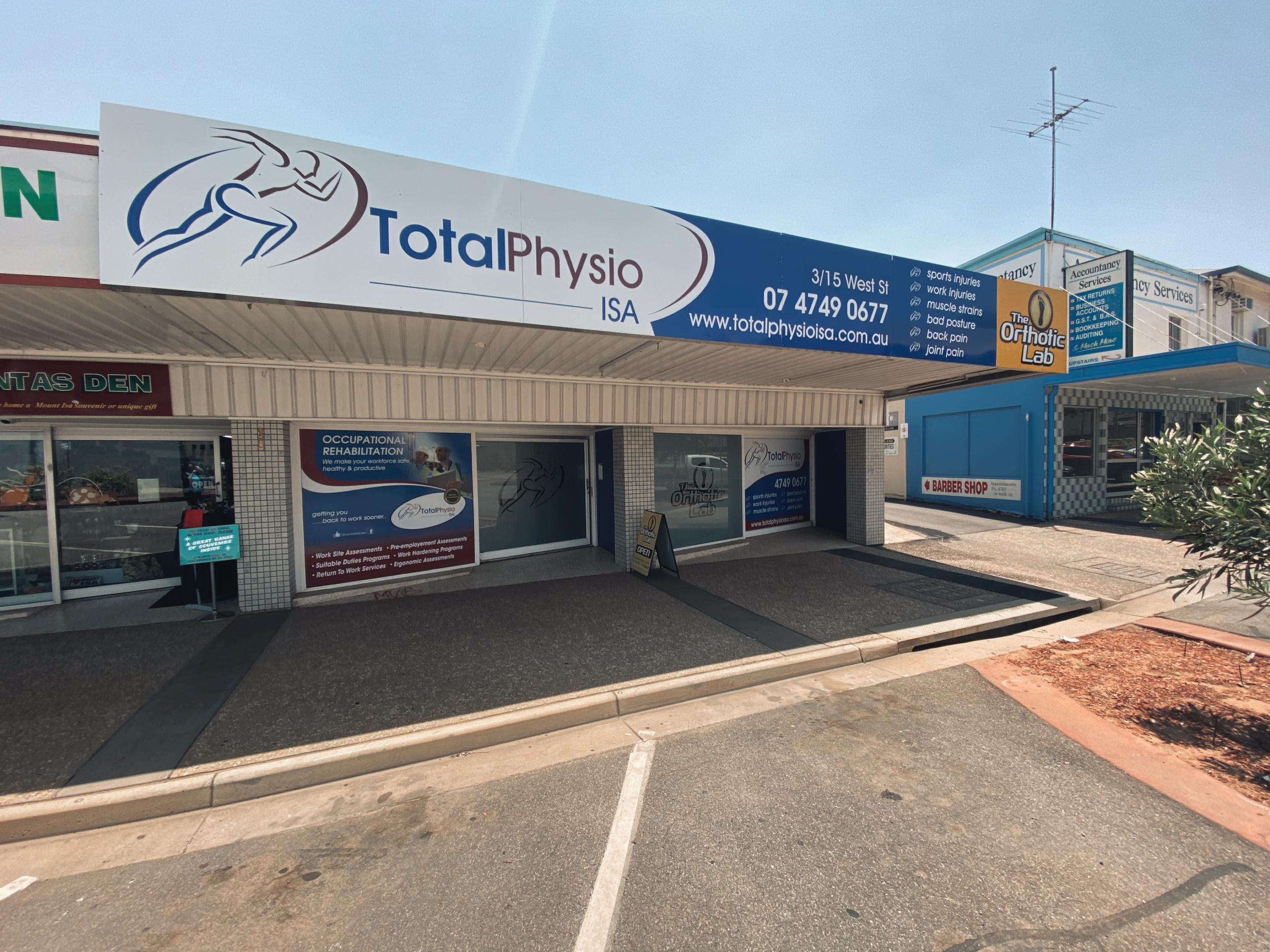 After: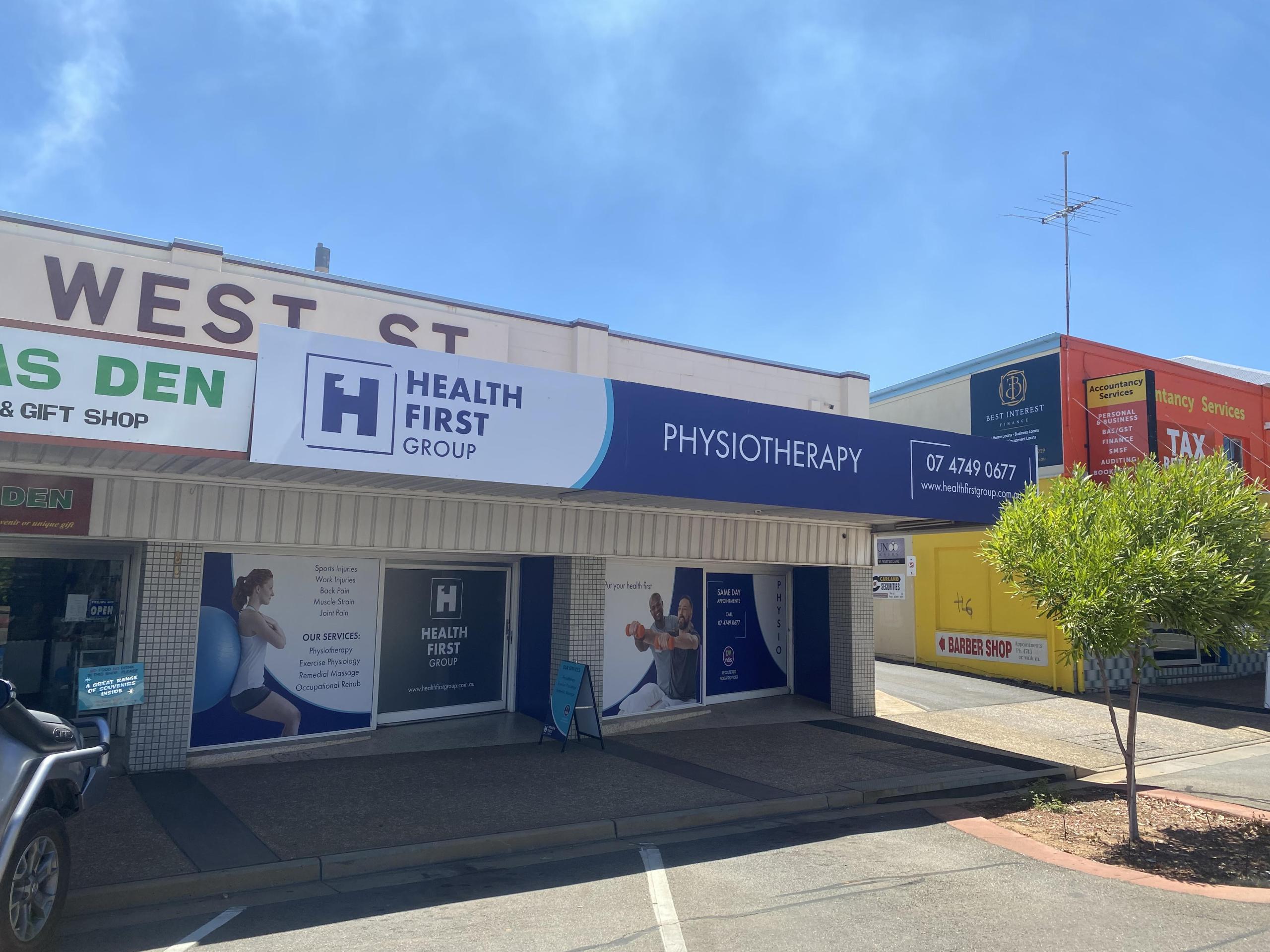 Health First Gold Coast
Before: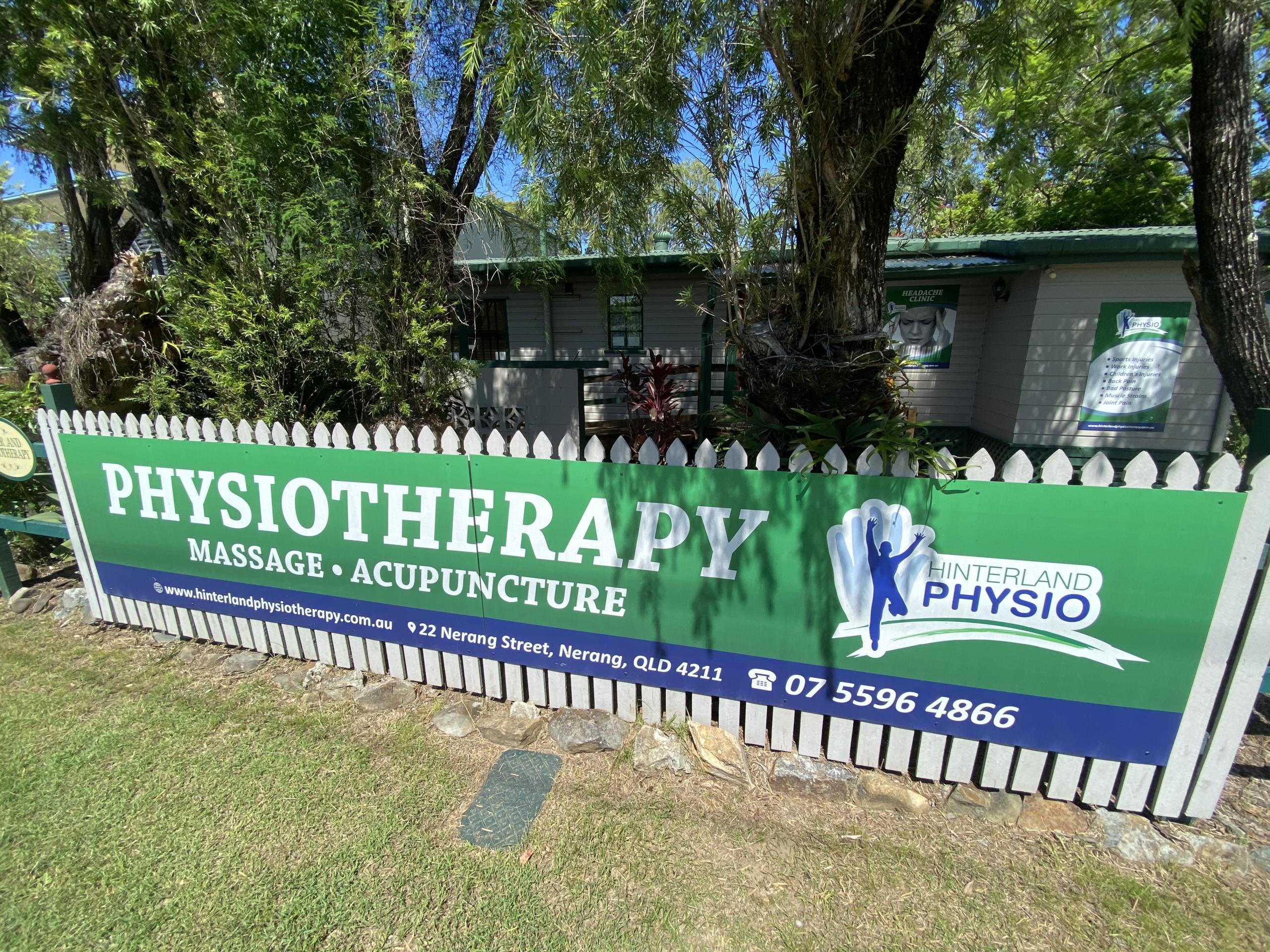 After: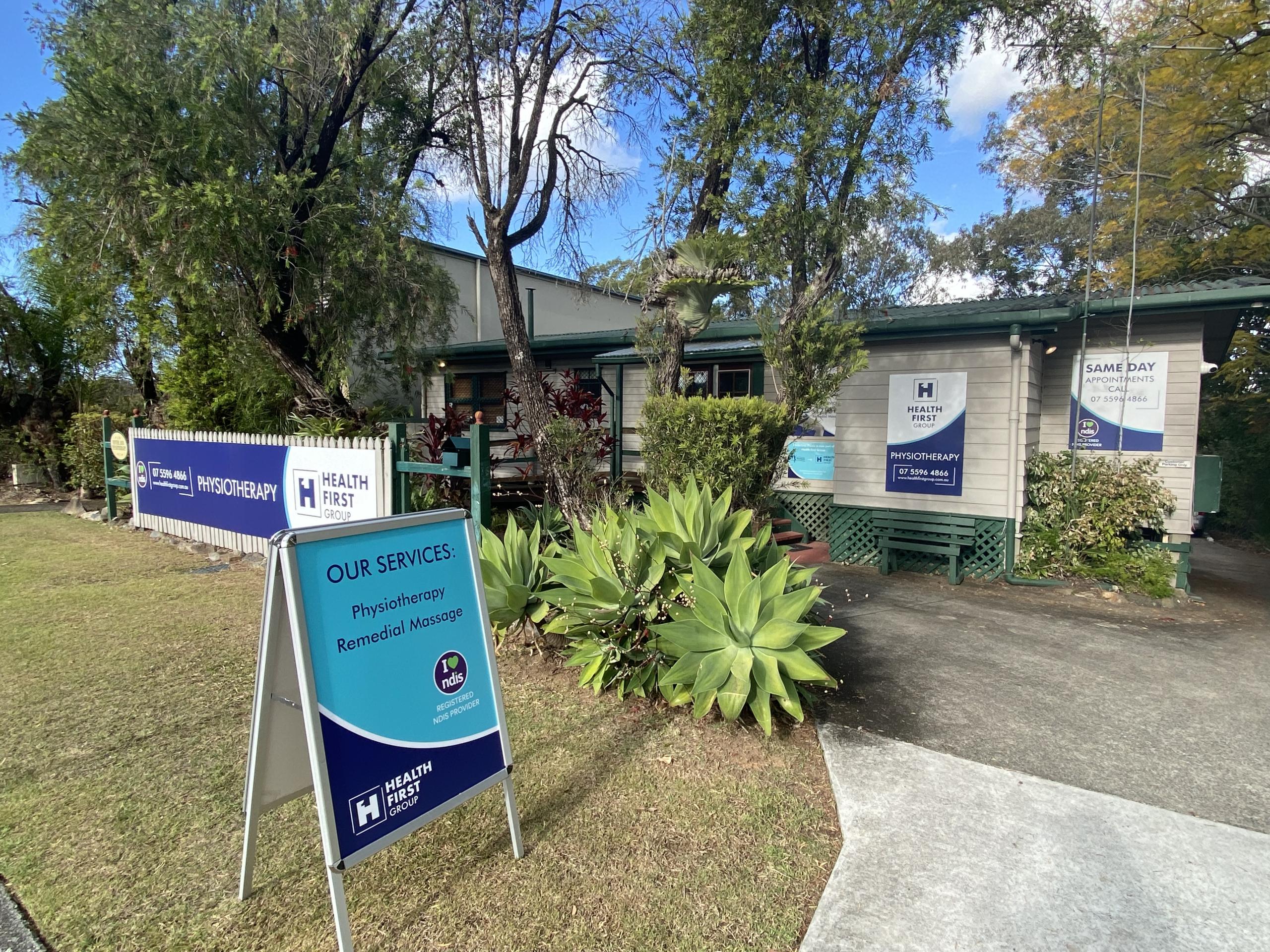 We combined 15 separate websites into one….woah
This was a big win for us. Instead of having to manage 15 separate sites, with blog uploads, staff updates and all the rest, we can now manage it under one site. And wow does it look better!
Before: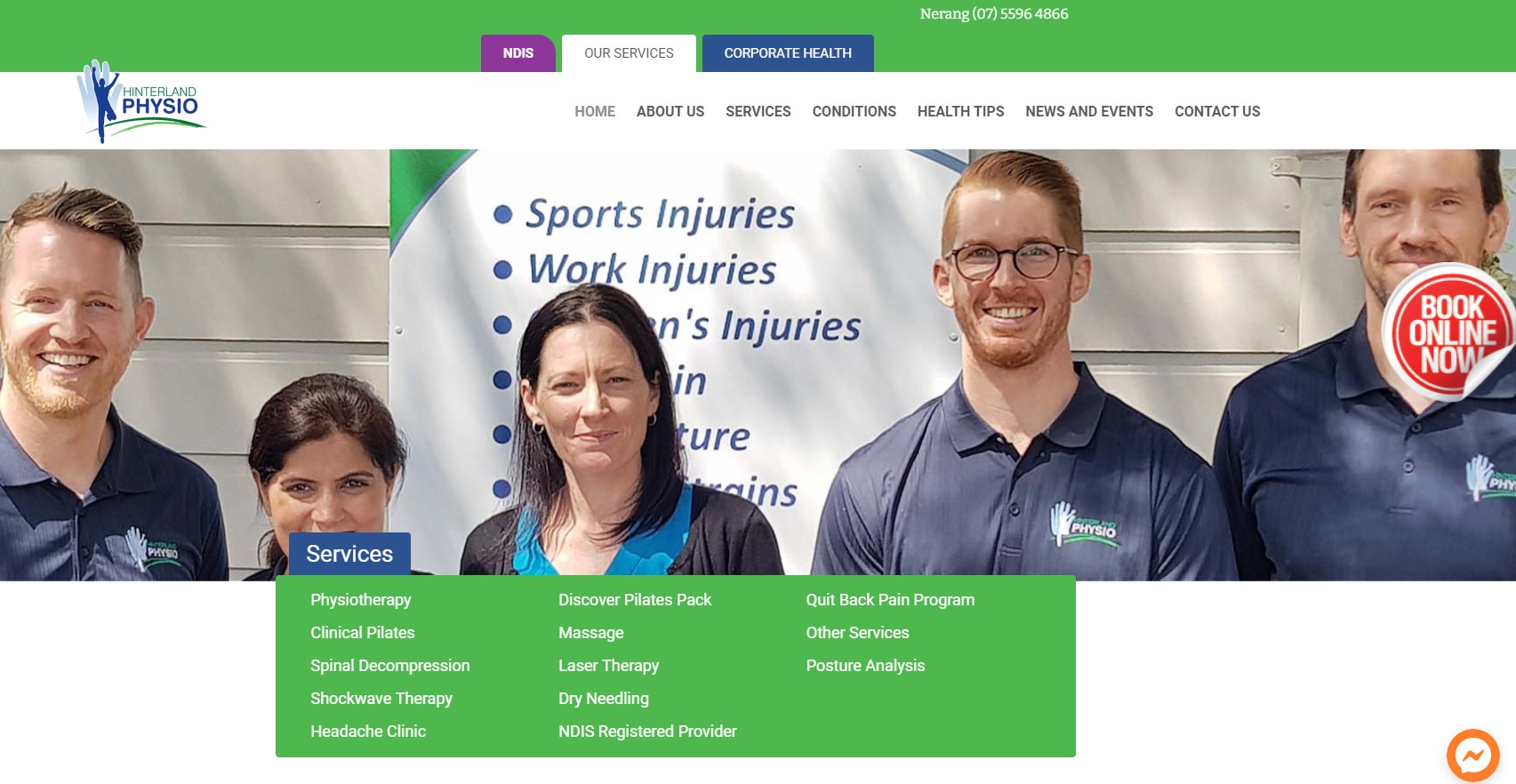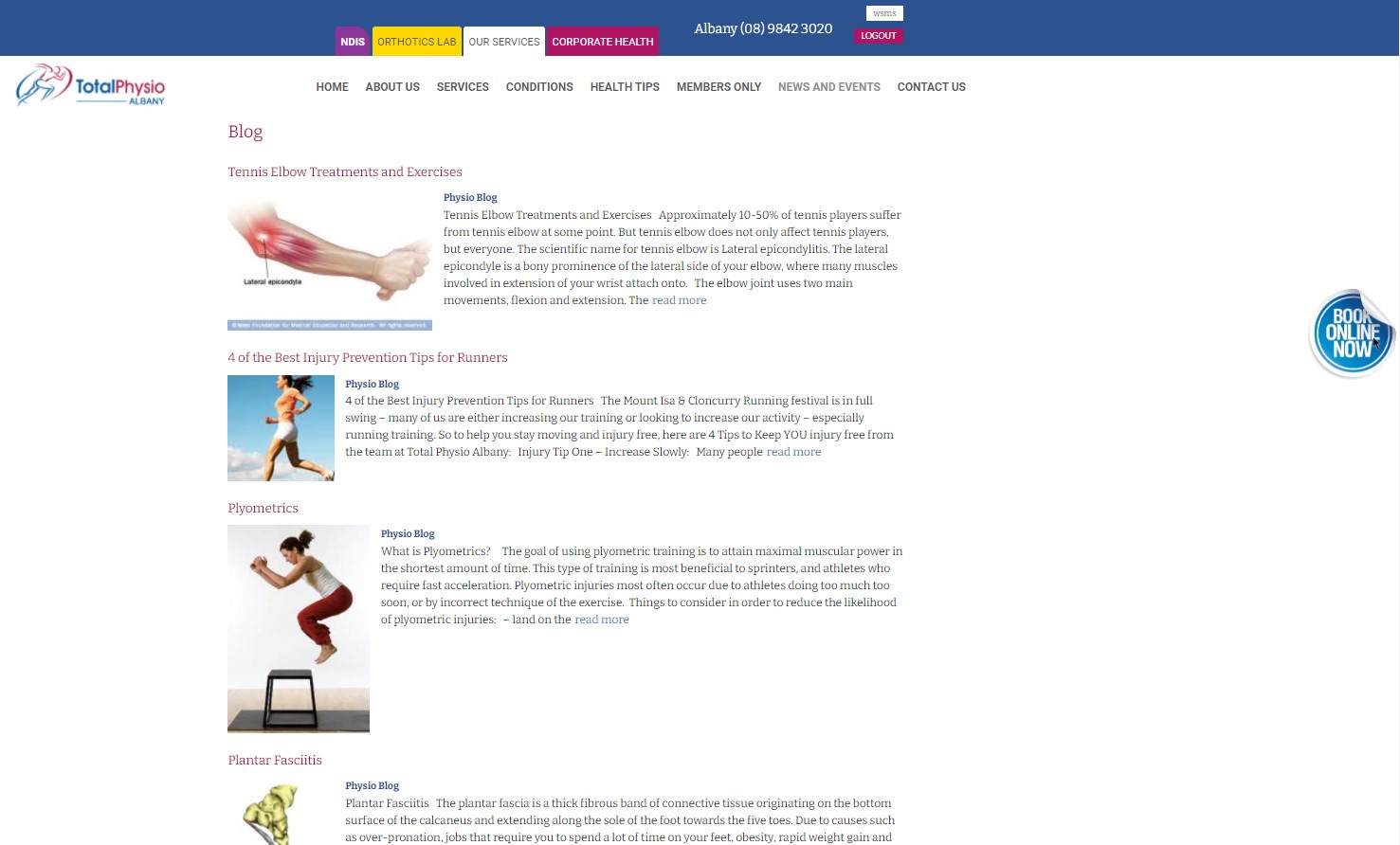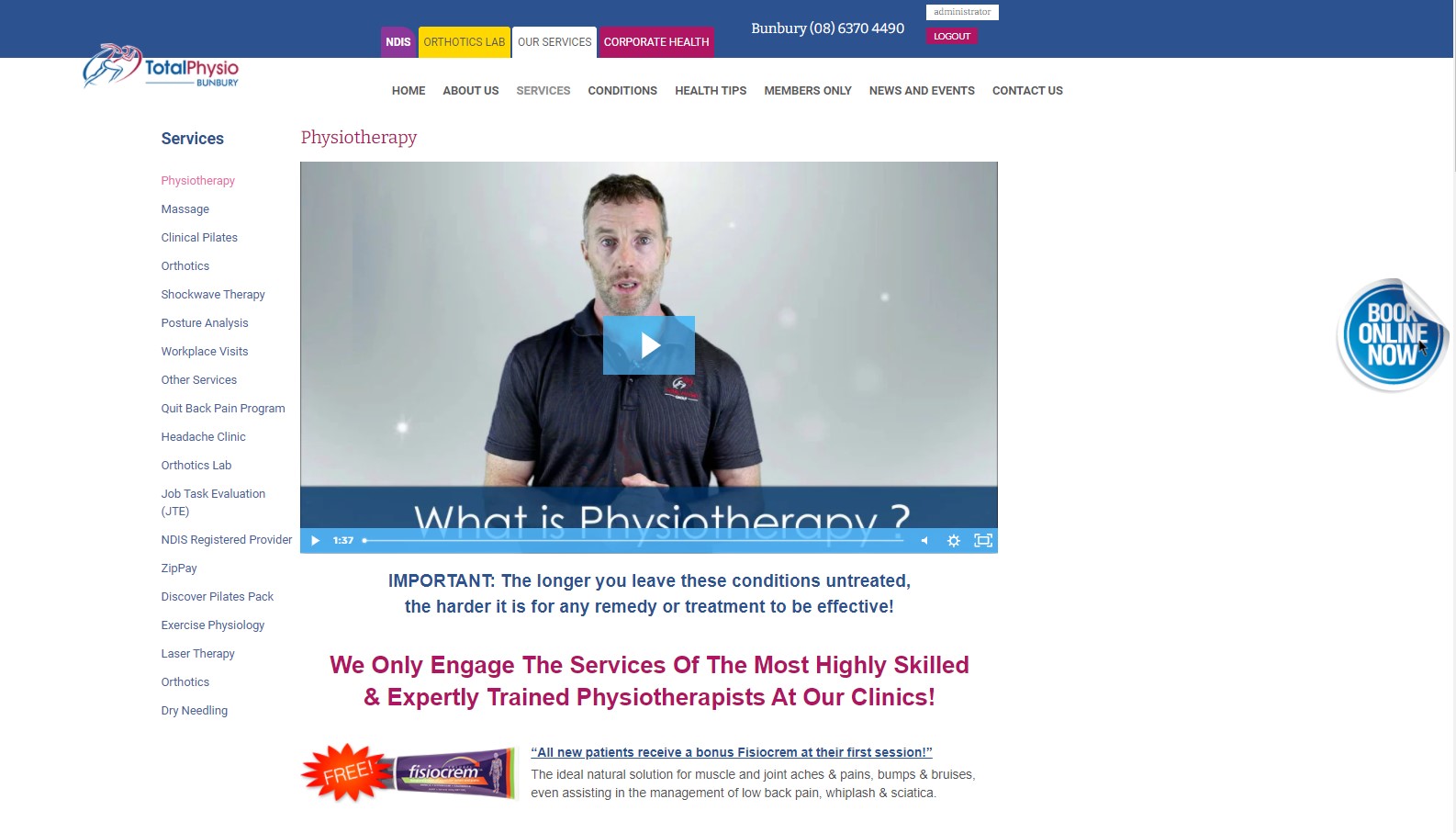 And after: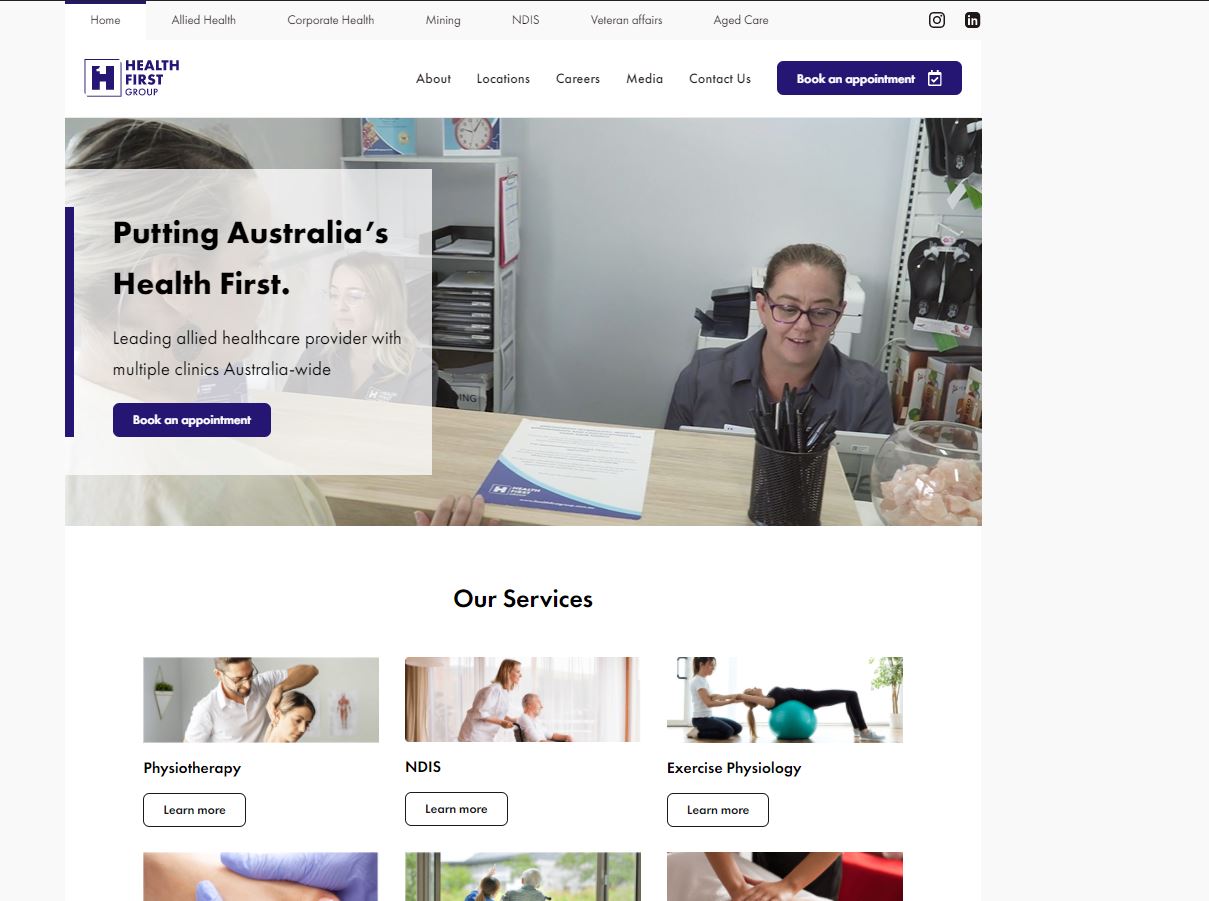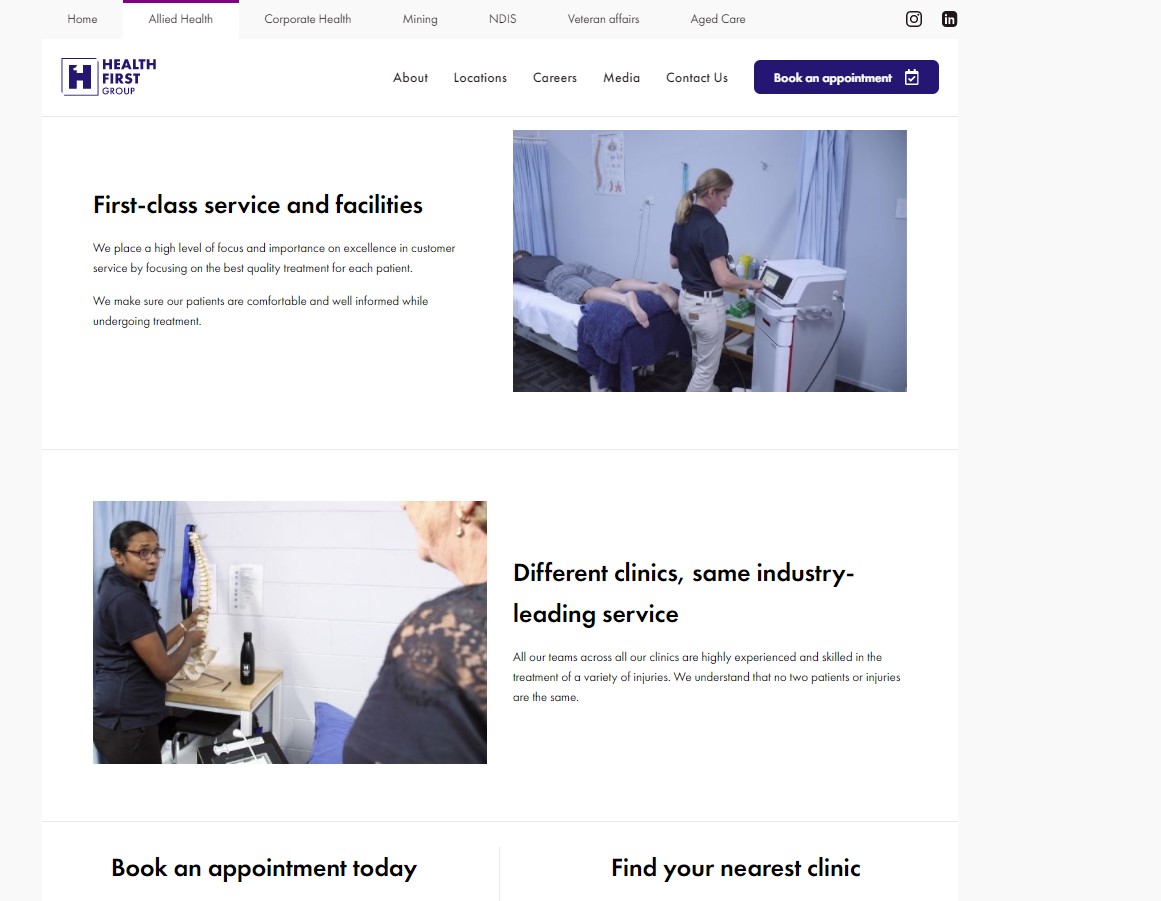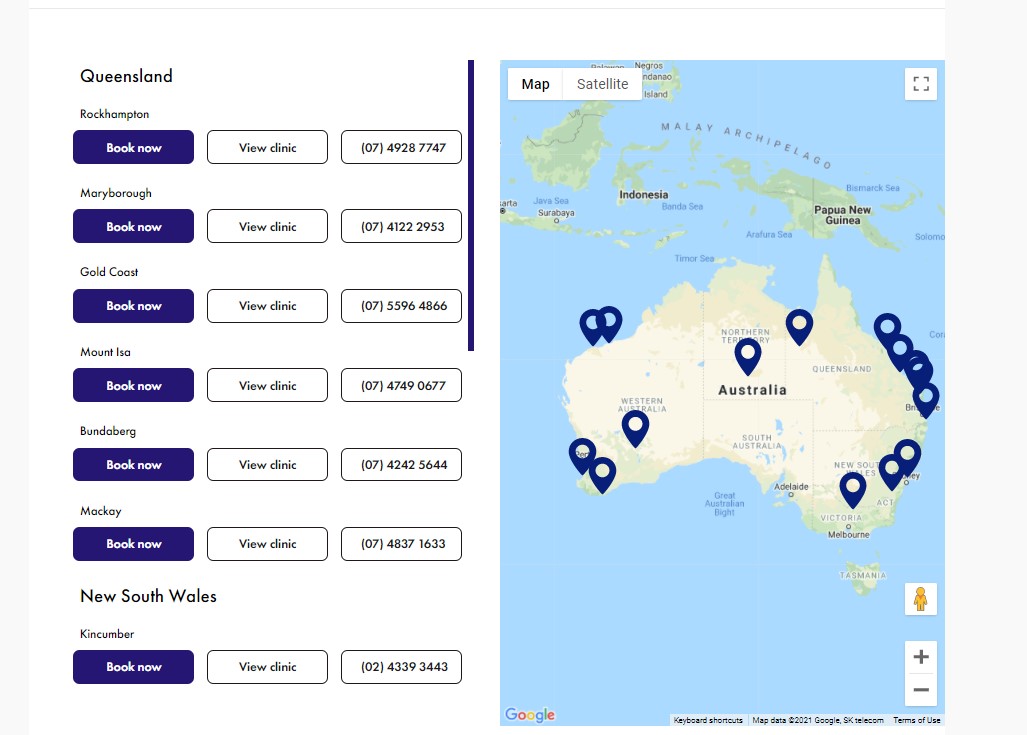 An initial problem we found when changing our sites into one was that we would lose our current Google search page rankings.
Some of these clinics sat pretty high up in the Google results. They ranked well for common search terms and we received solid organic traffic.
However on the flip side, one of the best benefits of combining all of our locations into one website is that it now benefits from a higher volume of website traffic. This in turn will help our website's SEO rank.
With a solid SEO strategy behind us, our website and location pages are now ranking high up in Google's results when people are searching for their closest physio practice. Big win!!
Changing our Facebook names
Now this one seems like a no-brainer. Just click the 'edit page name' button and type away.
NOPE!
It turns out that Facebook takes changing your page name quite seriously and has a dedicated team that reviews the changes to make sure they are legit.
This makes sense though. ⅔ of Facebook users visit a local business page at least once a week. If that info was wrong or misleading, people would lose trust in both the business AND Facebook.
So no wonder they take it so seriously.
What this meant for us was a lengthy process of proving the rebrand was due to a legitimate reason and that our customers were already aware of the name change.
To prove this, Facebook required some of the details and documents that came with rebranding, such as:
A press release or news article about the change from the old name to the new name

Articles of amendment for the change from the old name to the new name

A link to our official website that states the change from the old name to the new name (note that they needed to see a reference to the old name changing to the new name and not just the new name)

A

link to a post on our Facebook page

that announced the change from the old name to the new name – this looked like this: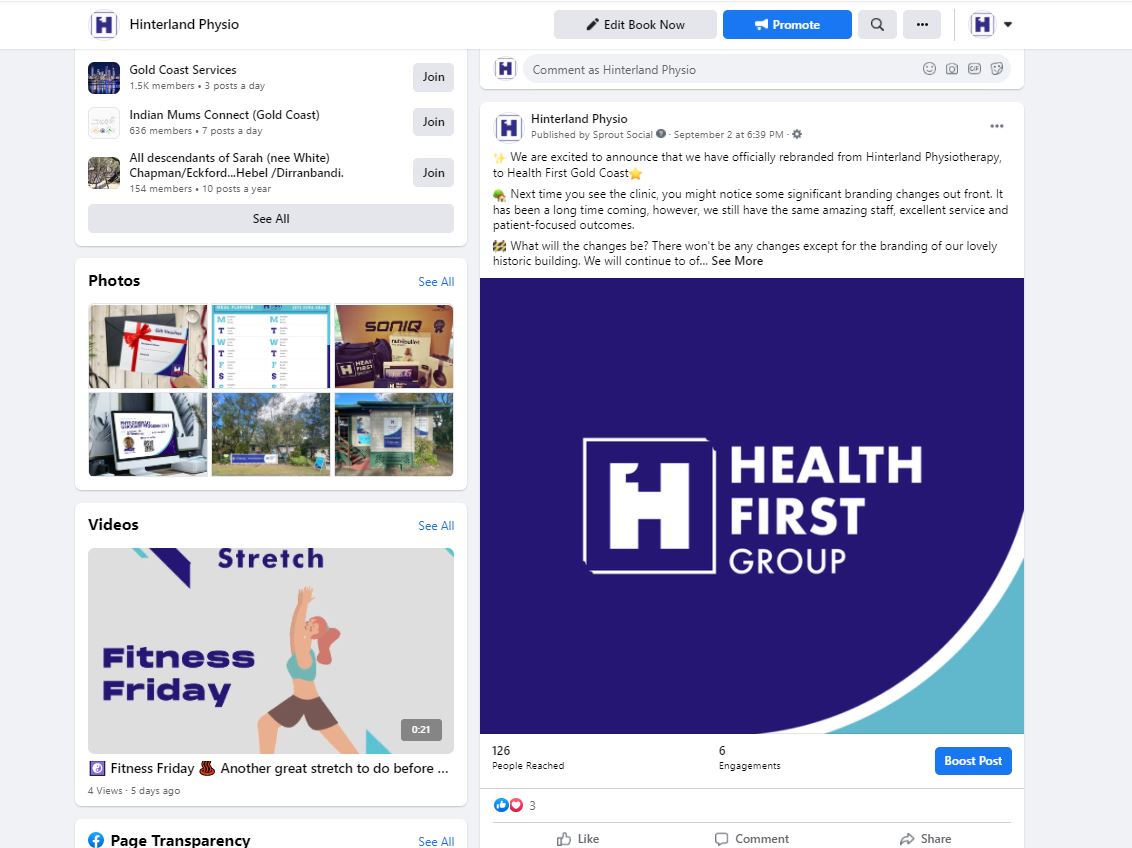 After submitting this, we had to wait up to 2 weeks per clinic for the change to be approved, and Facebook didn't appreciate us changing more than 3 pages at a time. 
Finally, with a bit of patience, we were able to change all the names over.
You can visit our Facebook pages, by visiting this page here.
Branded assets
We conducted a mass audit of everything that we knew had our old branding on it.
Over time we had accumulated quite the library of collateral, especially considering everything was duplicated with each separate clinic.
A condensed list of the assets we had rebranded included:
Physical items, such as business cards and office stationery.

Email signatures, and the information which they include.

Internal templates, which cover a wide range of areas such as contracts, letters and presentations.

Uniforms, brochures, posters & signage
How we communicated the rebrand with our stakeholders
It was important from the earliest days that our whole team was onboard and across the rebrand. 
We started by sending an internal survey to all staff to discover what the business meant to them. This gave us insight into what aspects of their job was important, and further cemented our name change to resonate with putting peoples health, first.
We followed up with constant teases of changes, updates and key dates to make sure that delivery on the ground was consistent with what was happening in the back end of our business.
We then needed to make a checklist of all external stakeholders who needed to be made aware of our rebrand.
Because our client referrals come from a range of sources, it was important that we didn't overlook anyone.
Some of the ways we communicated our change was through email, social media and letters sent through the mail.
This didn't happen overnight, instead, the rollout was over a few months, to allow people to adjust to seeing the new branding.
Most importantly, however, was explaining WHY we were undertaking a rebrand. 
We wanted to present our audience with an insider's take on the journey we'd been on, explain why we needed to rebrand and what that means to both ourselves and them.

This made the announcement more exciting and relatable!
So here we are, 1 year later
And it is safe to say that our rebrand has been an absolute success.
The rollout period took some time, with our final clinic (Hinterland Physio) only just recently receiving new signage in September this year.
To look back and reflect on the changes, all of the staff in our clinics took time out of their day to celebrate!
Here are a few snaps of our teams enjoying the celebrations.
Rockhampton team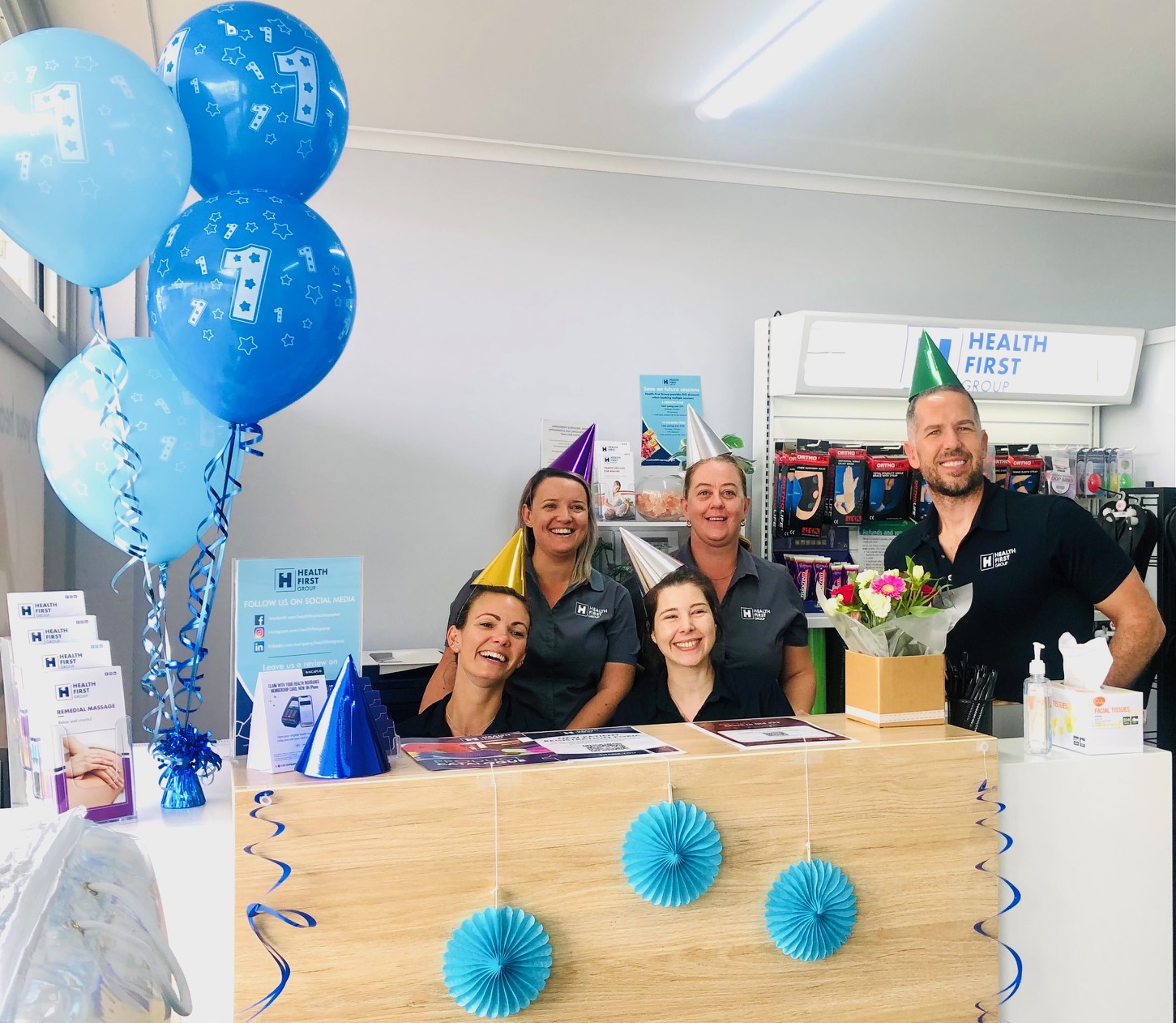 Albany team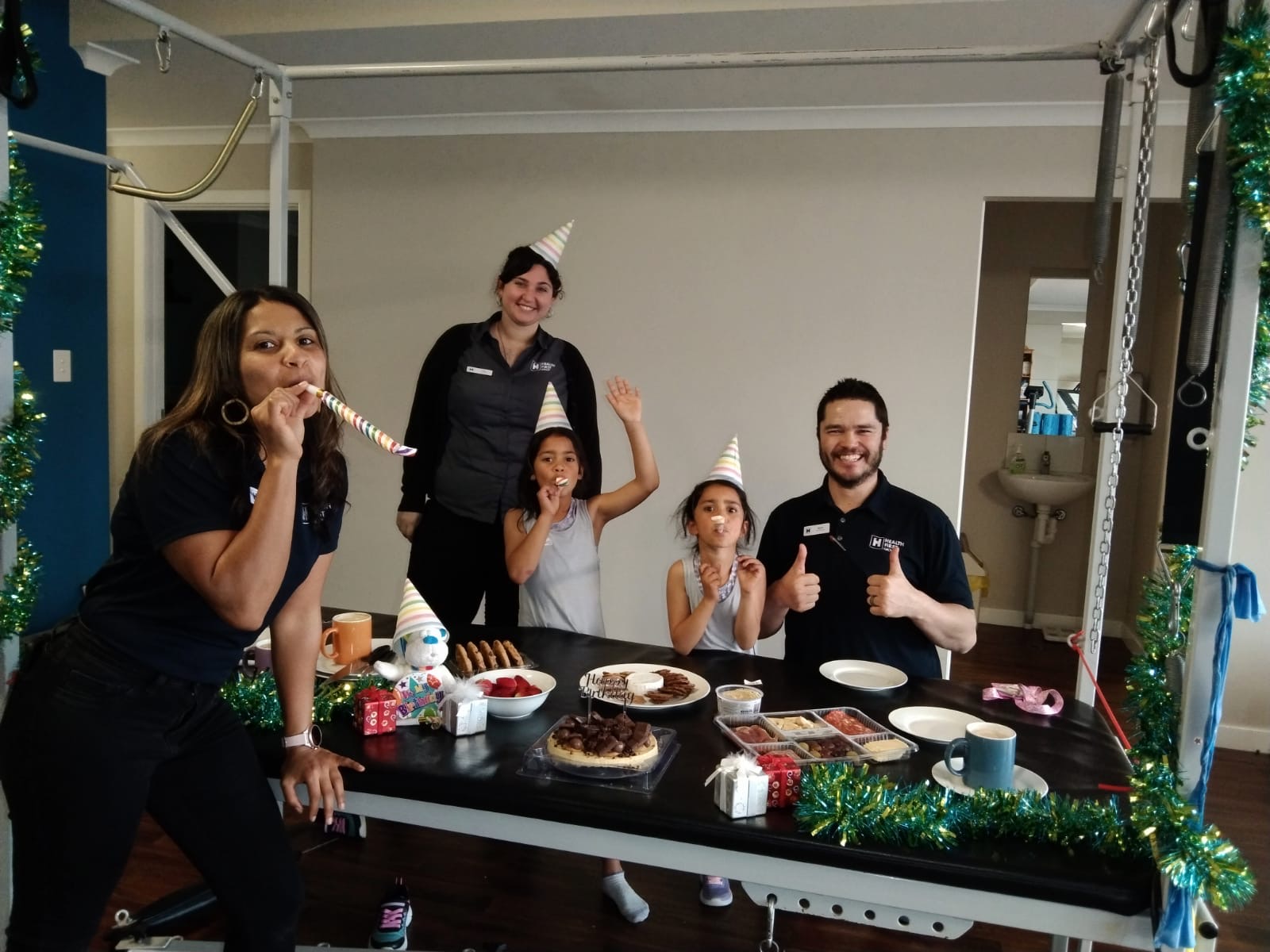 Bundaberg team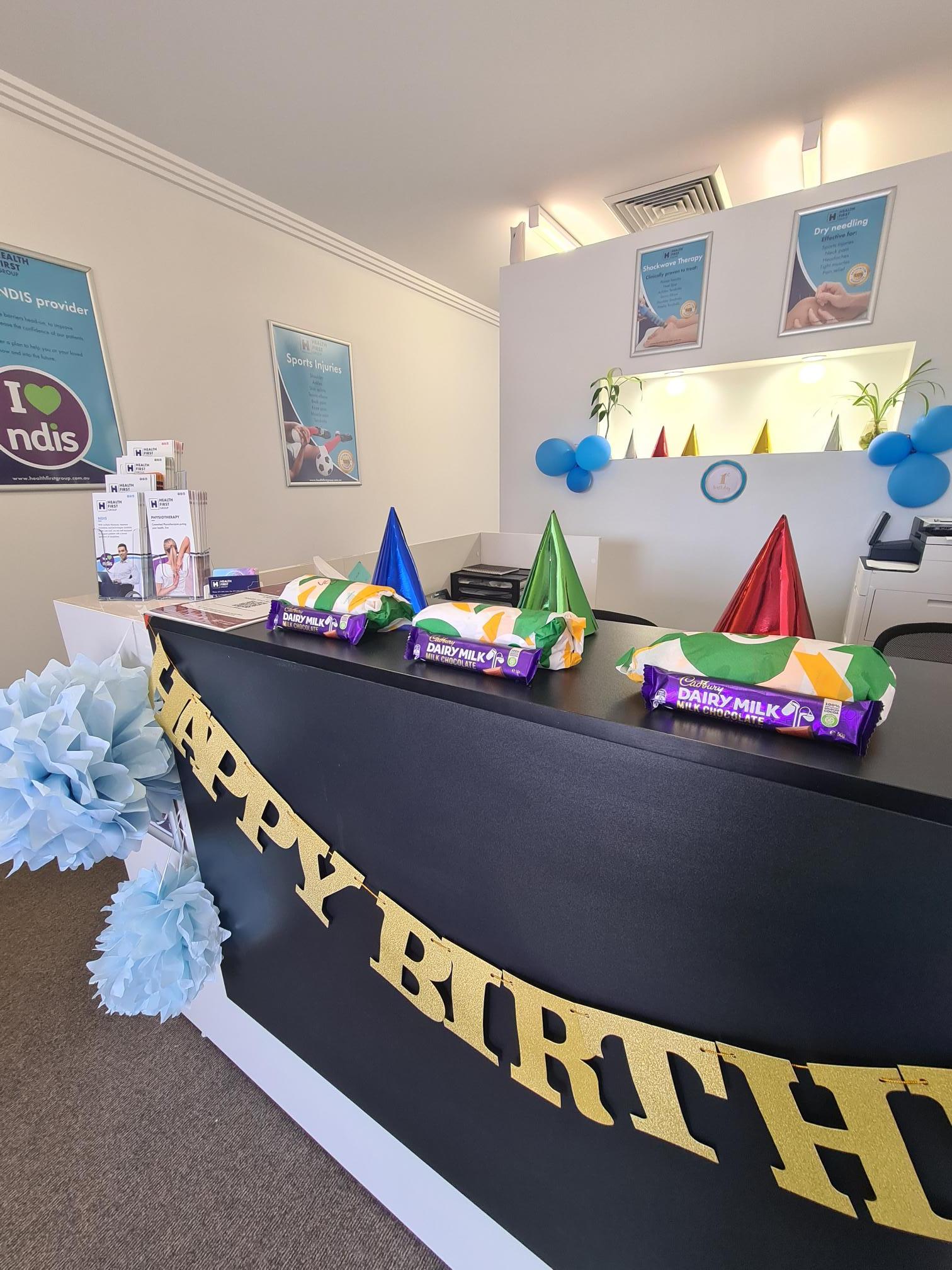 Kalgoorlie team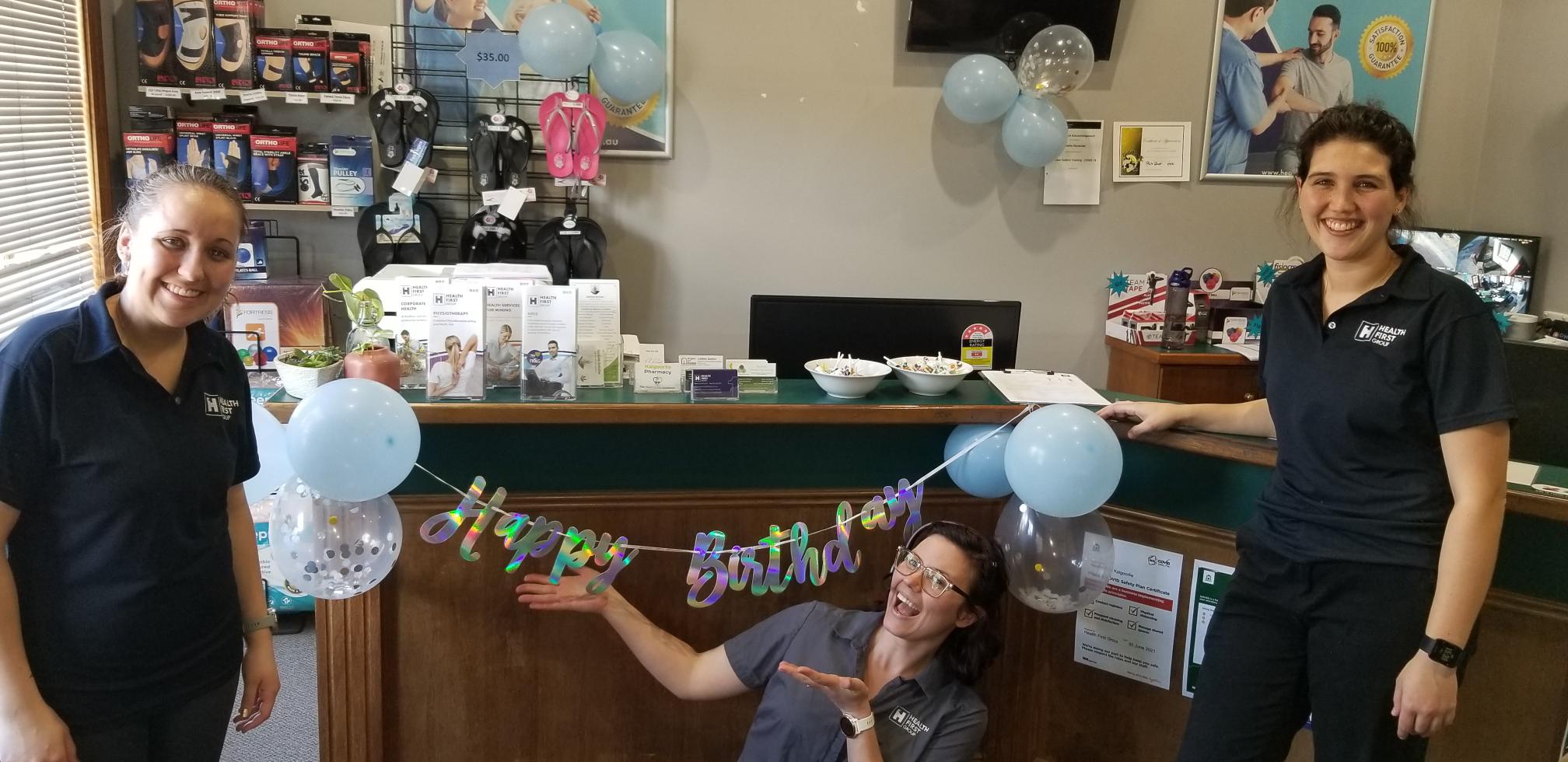 Karratha team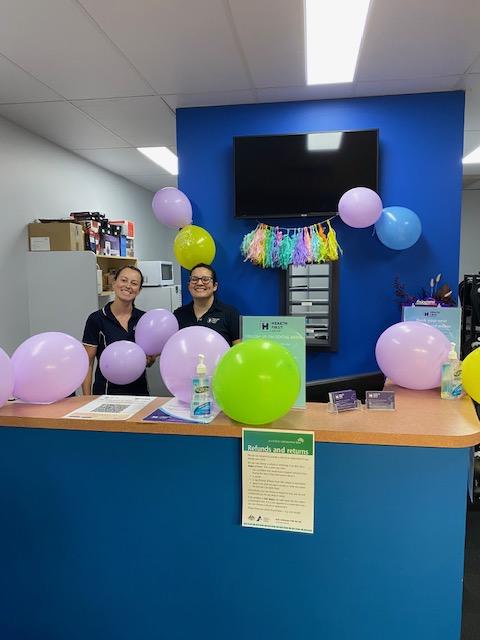 Maryborough team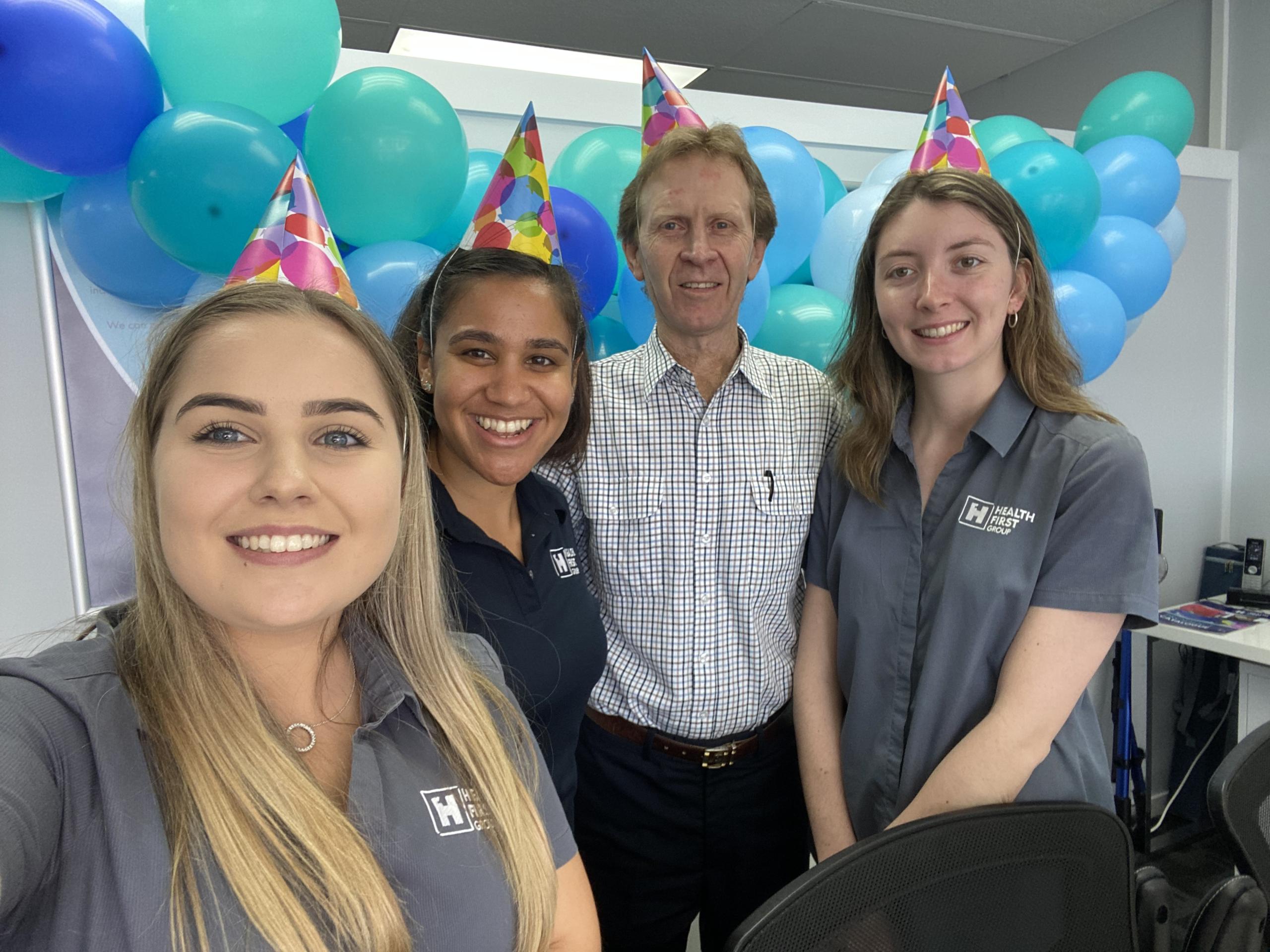 Mount Isa team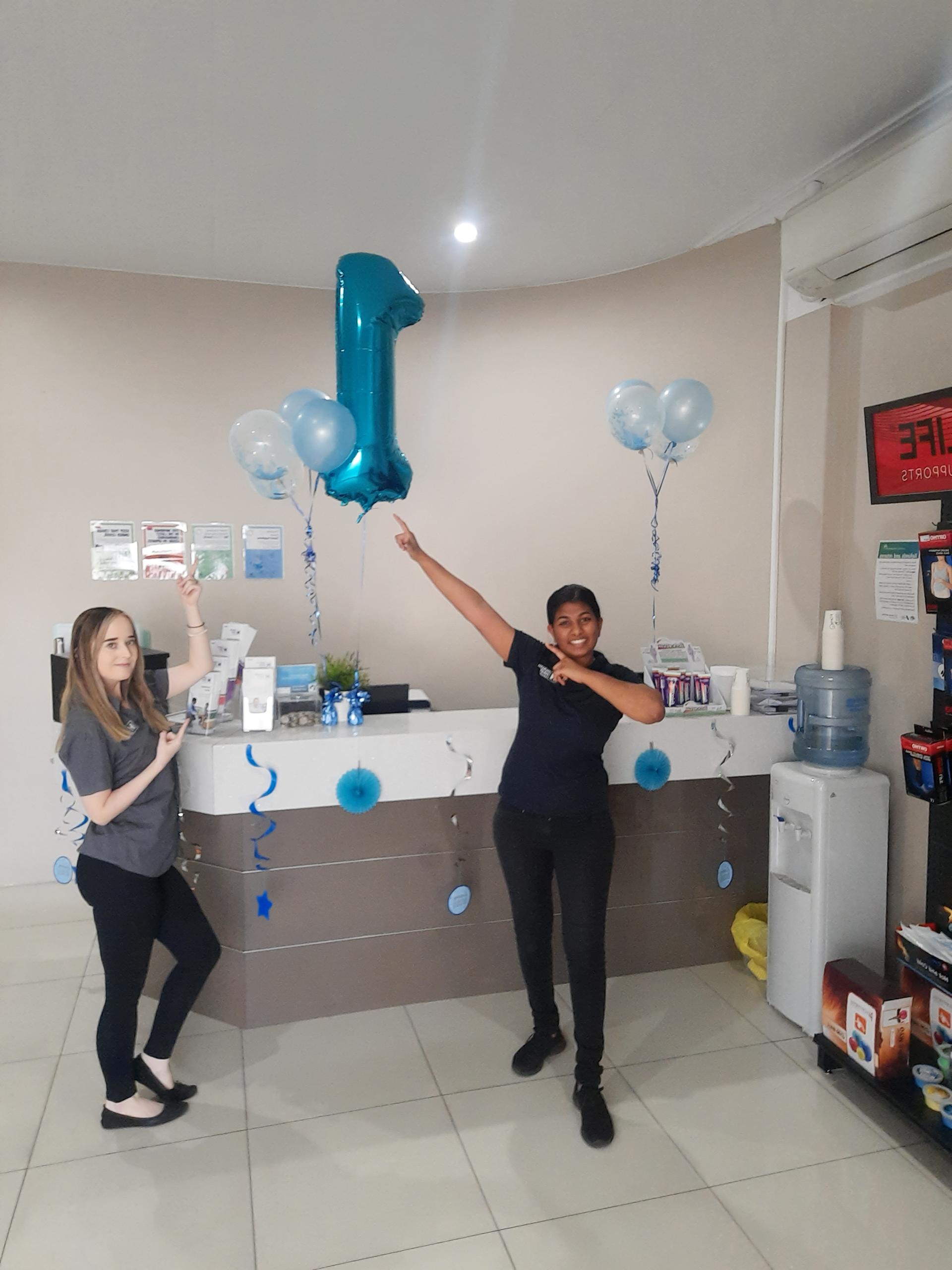 Shepparton team
Head Office team
That's a wrap!
If you are reading this and were a client of ours before we began this journey, then we'd like to say thank you for sticking with us through it all! And if you are a new client who has just joined us, then we hope you enjoy the ride.

If you are either deciding whether a rebrand is a right fit for your company or have already begun and are looking for some tips and tricks, then we hope our story serves as a bit of a guiding light!